2020 JETAA Canberra AGM Notice
Saturday 26 September 2:00pm
Nominations For All Positions Now Open!
Please find details below for the 2020 Annual General Meeting of JETAA Canberra. will be held on Saturday 26 September via Zoom.

All positions in the Executive Committee are now open for nominations as listed below:
Office Bearers/Quorum:
President *
Vice-President/Secretary*
Treasurer *
*Please note these positions can only be held by full members

A full member is defined as:
a past participant of the JET Programme, residing in Canberra or nominating Canberra as their affiliated Chapter, and not currently a full member of any other JET Alumni Chapter
Ordinary Committee Members:
Newsletter Editor/ Social Media Coordinator
Social Functions Coordinator
Webmaster
If you would like a detailed description of a particular position or have any questions about any of the positions above please contact president@jetaacanberra.org

If you are unable to commit to an executive position or would prefer to volunteer on a more casual basis, but would like to be involved in JETAA CBR, please consider nominating yourself as a general committee member (these positions are not voted on and are taken as elected at the AGM).

Please submit nominations for all positions (including general committee members) via the blue button below.

Details for proxy voting will be provided after the close of nominations if required.

Details for the AGM are as follows:
| | |
| --- | --- |
| Where: | Via Zoom (log in details to follow via email. Please sign up to our mailing list, or contact the President or Vice President to receive the details) |
| Date: | Saturday 26 September 2020 |
| Time: | 2:00pm |
| Close of nominations: | MIDNIGHT Saturday 19 September 2020 |
Click here to submit a nomination
---
Regular Events
JETAA Oshaberikai おしゃべり会
We are going digital! To make sure we can all connect in these difficult times we are bringing Oshaberikai to your lounge room.
Our May Oshaberikai will be held digitally via Zoom on Wednesday, 6th May from 6:30pm. We are excited to see many of you at our first digital event – held from the comfort of your own homes.
皆さん、できれば日本語でしゃべりましょう!✧⁺⸜(●′▾‵●)⸝⁺✧
If you can't speak Japanese come along anyway, we all speak English too!
For a bit of a challenge and some extra fun, we will be asking participants some set questions (listed below) and will also attempt a game of Pictionary. When signing up, please let us know your Japanese level on Meetup so we can adapt where necessary.
Unfortunately, JETAA cannot provide bar snacks to your house for this session of Oshaberikai – we suggest some fun snacks of your own and your favourite drink so we can all digitally 'kanpai' together!
PLEASE NOTE only registered participants will be given the Zoom link and password, so be sure to RSVP via Meetup in the link below.
Please provide the following information when you RSVP!
Your full name
JET / non-JET (if JET, then please note placement and years)
Japanese ability level
These details will help us get to know you better and to help us better prepare for Oshaberikai. After you RSVP, you will receive a return message via Meetup with the Zoom details.
If you have any difficulties with Meetup, please contact us at social.coordinator@jetaacanberra.org or via any of our social media channels.
Below are the questions we will be asking during the course of Oshaberikai – feel free to get prepping:
あだ名は何ですか?
出身はどこですか?
好きな食べ物は何ですか?
似ている芸能人は誰ですか?
今スポーツはしていますか?
忙しくない日は何をしています?
最近、何が好きですか?
犬派か猫派ですか?
何か動物は飼っていますか?
See you all there!
JETAA CBR
IMPORTANT ANNOUNCEMENT REGARDING OSHABERIKAI
Due to the dynamic and rapidly changing situation surrounding the Coronavirus pandemic, and in response to government advice on gatherings and social distancing, JETAA Canberra has made the preemptive decision to postpone Oshaberikai gatherings indefinitely to protect the wellbeing of our JETAA community.
We will monitor the situation closely and continue to follow government advice. We will reevaluate decisions as needed and communicate to you when we are able to reinstate Oshaberikai gatherings.
We understand this is a stressful time for many people and thank you for your understanding.
---
This regular event is your opportunity to put your Japanese into practice and get to know new people over drinks and snacks! Everyone with an interest in Japan is welcome.
Attendance is FREE, JETAA will even provide some hot chips and wedges for everyone to share.
This is held on the first Wednesday of every month (Except January) at:
'The Castle Room', King O'Malleys

131 City Walk, Canberra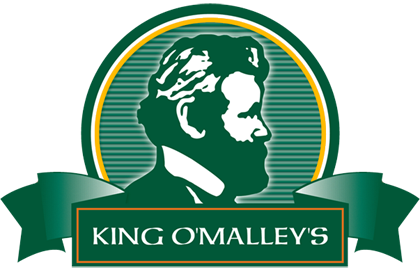 The Castle Room is towards the back on the left of the bar. Look for the signs on the door as you enter the room.
For our other events, please join our Facebook group or Meetup page.
Invite only events will be for registered members only.
Membership is free and takes only a moment of your time.