2021 Mini Golf Par-tee Bounenkai Bonanza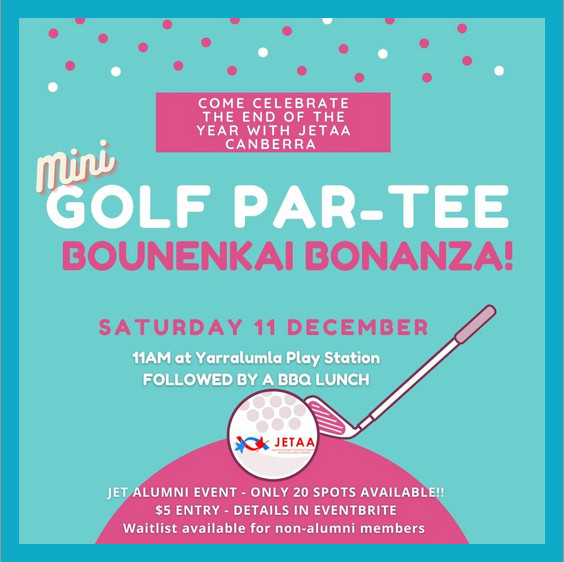 11:00am Saturday 11 December 2021 @ Yarralumla Play Station
JETAA Canberra's Bounenkai, or "forget the year party" this year will be a tee-riffic one!
Come join us to celebrate the end of the year that was with a round of mini golf at Yarralumla Play Station and a BBQ picnic afterwards at Weston Park.
Open to all Canberra JET Alumni and their families. $5 per person covers mini golf and BBQ lunch. Only 20 spots available so get in quick! Waitlist available for non-alumni members who are interested in attending – we will be in touch with you if spare spots open up.
Meet at the front of Yarralumla Play Station at 10:45 for registration.
Memorial Service for the 2011 Great East Japan Earthquake
4:00 – 5:00PM Saturday 13 March 2021
2021 marks the 10th Anniversary of the 2011 Tohoku Earthquake and Tsunami that devastated Tohoku and the northern Kanto region of Japan. Each year Canberrans, friends of Japan, and members of the Japanese community gather at the Canberra Nara Peace Park to remember this sombre occasion and to show our on-going support for those who are still recovering from the aftereffects. We invite you to join us as we ring the Nara Park Peace Bell to signify our united hope for continued world peace.
For more information click to view the event flyer below.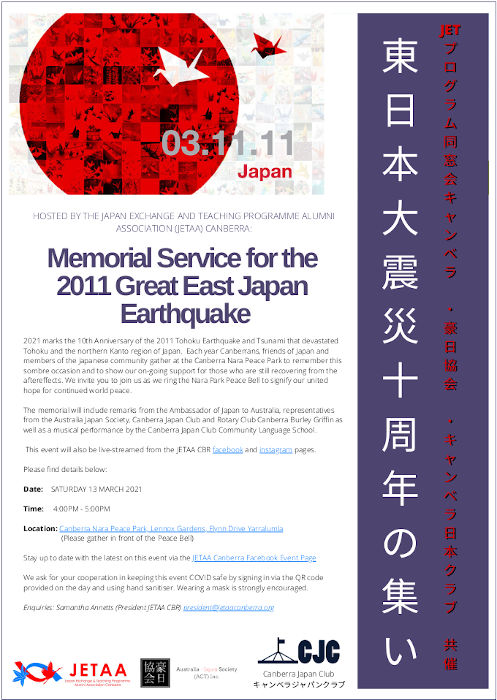 Regular Events
JETAA Oshaberikai おしゃべり会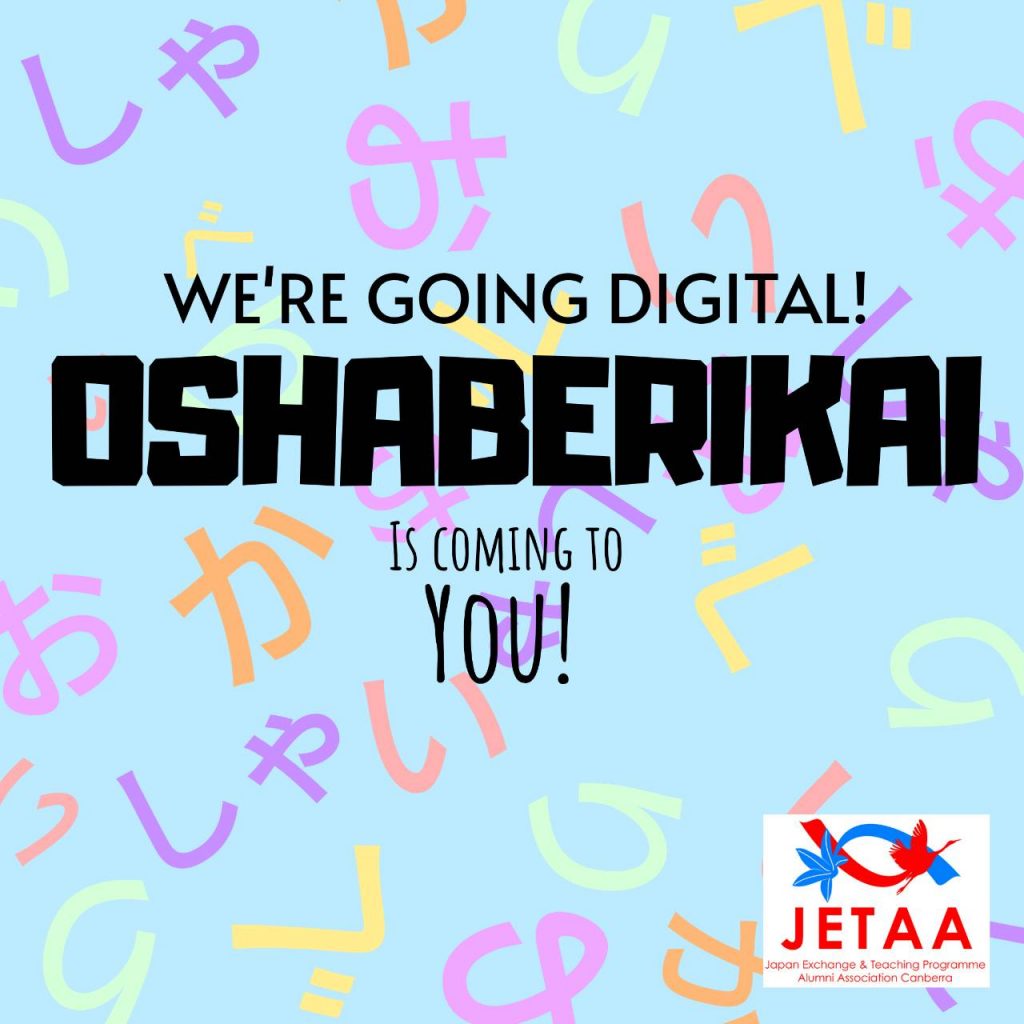 We are going digital! To make sure we can all connect in these difficult times we are bringing Oshaberikai to your lounge room.
Our May Oshaberikai will be held digitally via Zoom on Wednesday, 6th May from 6:30pm. We are excited to see many of you at our first digital event – held from the comfort of your own homes.
皆さん、できれば日本語でしゃべりましょう!✧⁺⸜(●′▾‵●)⸝⁺✧
If you can't speak Japanese come along anyway, we all speak English too!
For a bit of a challenge and some extra fun, we will be asking participants some set questions (listed below) and will also attempt a game of Pictionary. When signing up, please let us know your Japanese level on Meetup so we can adapt where necessary.
Unfortunately, JETAA cannot provide bar snacks to your house for this session of Oshaberikai – we suggest some fun snacks of your own and your favourite drink so we can all digitally 'kanpai' together!
PLEASE NOTE only registered participants will be given the Zoom link and password, so be sure to RSVP via Meetup in the link below.
Please provide the following information when you RSVP!
Your full name
JET / non-JET (if JET, then please note placement and years)
Japanese ability level
These details will help us get to know you better and to help us better prepare for Oshaberikai. After you RSVP, you will receive a return message via Meetup with the Zoom details.
If you have any difficulties with Meetup, please contact us at
[email protected]
or via any of our social media channels.
Below are the questions we will be asking during the course of Oshaberikai – feel free to get prepping:
あだ名は何ですか?
出身はどこですか?
好きな食べ物は何ですか?
似ている芸能人は誰ですか?
今スポーツはしていますか?
忙しくない日は何をしています?
最近、何が好きですか?
犬派か猫派ですか?
何か動物は飼っていますか?
See you all there!
JETAA CBR
IMPORTANT ANNOUNCEMENT REGARDING OSHABERIKAI
Due to the dynamic and rapidly changing situation surrounding the Coronavirus pandemic, and in response to government advice on gatherings and social distancing, JETAA Canberra has made the preemptive decision to postpone Oshaberikai gatherings indefinitely to protect the wellbeing of our JETAA community.
We will monitor the situation closely and continue to follow government advice. We will reevaluate decisions as needed and communicate to you when we are able to reinstate Oshaberikai gatherings.
We understand this is a stressful time for many people and thank you for your understanding.
---
This regular event is your opportunity to put your Japanese into practice and get to know new people over drinks and snacks! Everyone with an interest in Japan is welcome.
Attendance is FREE, JETAA will even provide some hot chips and wedges for everyone to share.
This is held on the first Wednesday of every month (Except January) at:
'The Castle Room', King O'Malleys

131 City Walk, Canberra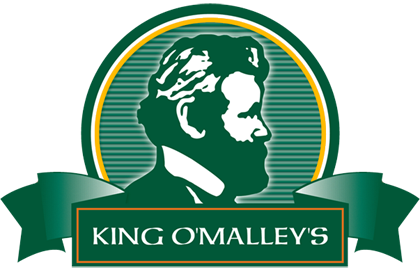 The Castle Room is towards the back on the left of the bar. Look for the signs on the door as you enter the room.
For our other events, please join our Facebook group or Meetup page.
Invite only events will be for registered members only.
Membership is free and takes only a moment of your time.