Welcome to Japanese Exchange and Teaching Alumni Association (JETAA) Canberra.
We are a not for profit self-supporting alumni association which was created in 1989 to strengthen and maintain the bonds of friendship developed between JET Programme participants. The purpose of JETAA is to promote through its activities a broader and deeper understanding between Japan and the countries participating on the JET Programme.
---
2022 Alumni* Shinnenkai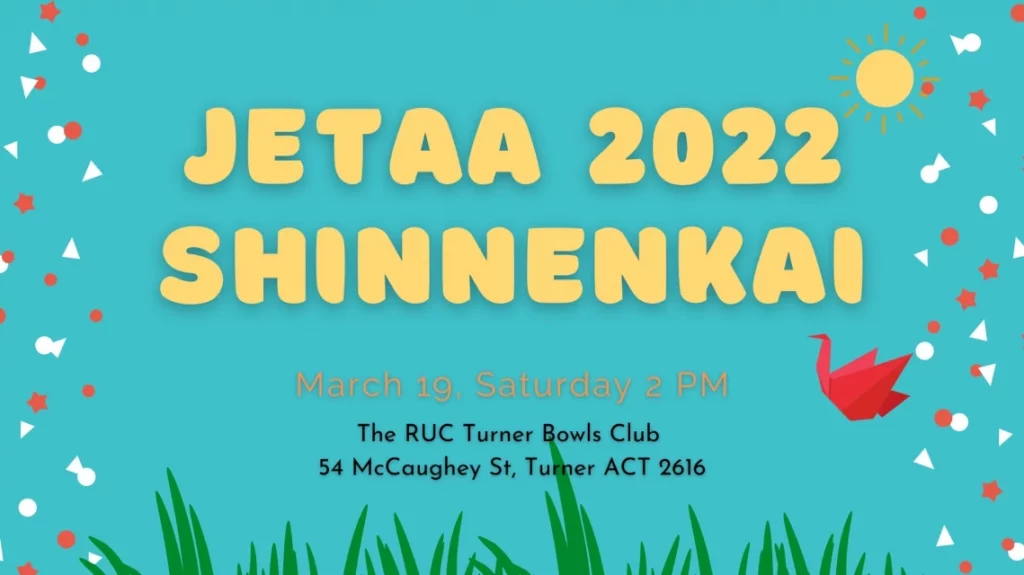 2:00pm Saturday 19 March 2022 @ The RUC Turner Bowls Club
(54 McCaughey St, Turner ACT 2616)
Hey everyone!
It's another happy new year, which means it's time for our (belated!) annual shinnenkai, or New Year's Party!
Come down to the RUC Turner to play a few rounds of lawn bowls, relax and celebrate together outside!
Who: JETAA Alumni and their families!
* If you are a non-JET alumni or a non-alumni member, please get in touch for our wait-list.
Announcing the 2021-2022 Executive Committee
Please find below details of our 2021-2022 Executive and General Committee as elected at our AGM held on Saturday 18 September:
Executive Committee
General Committee
Nicole Willcox (CIR Gunma 2003-2006)
Bonnie Suehiro (CIR Shizuoka 2008-2010)
Sheridan Piltz (ALT Kumamoto 2016-2019)
Jessica Evers (ALT Oita 2014-2016)
Thank you for your continued support.
JETAA CANBERRA EXECUTIVE COMMITTEE
Memorial Service for the 2011 Great East Japan Earthquake
4:00 – 5:00PM Saturday 13 March 2021
2021 marks the 10th Anniversary of the 2011 Tohoku Earthquake and Tsunami that devastated Tohoku and the northern Kanto region of Japan. Each year Canberrans, friends of Japan, and members of the Japanese community gather at the Canberra Nara Peace Park to remember this sombre occasion and to show our on-going support for those who are still recovering from the aftereffects. We invite you to join us as we ring the Nara Park Peace Bell to signify our united hope for continued world peace.
For more information click to view the event flyer below.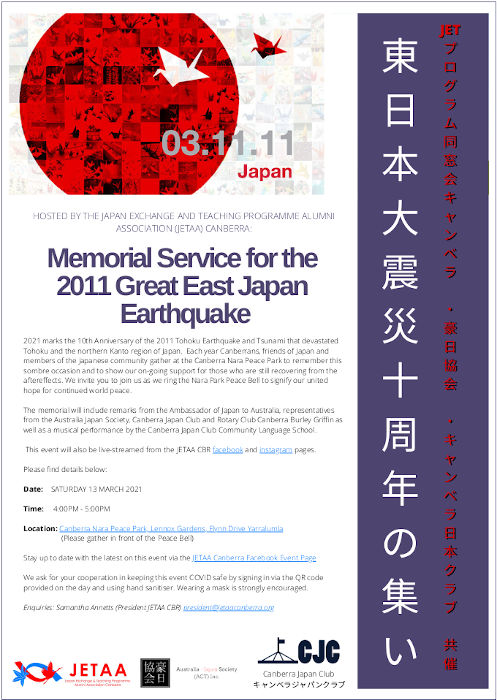 2020-2021 Executive Committee
Please find below details of the Executive Committee as elected at our AGM on 26th September:
Office Bearers:
Ordinary Committee Members
We welcomed Carol Pinnock to our General Committee
Thank you for your continued support.
JETAA CANBERRA EXECUTIVE COMMITTEE
IMPORTANT ANNOUNCEMENT REGARDING EVENTS
Due to the dynamic and rapidly changing situation surrounding the Coronavirus pandemic, JETAA Canberra has made changes to our in-person event schedule. Please see the event page for more details.
We hope to resume our normal event schedule at a later time when the situation at hand is calmer and it is safe to do so.
---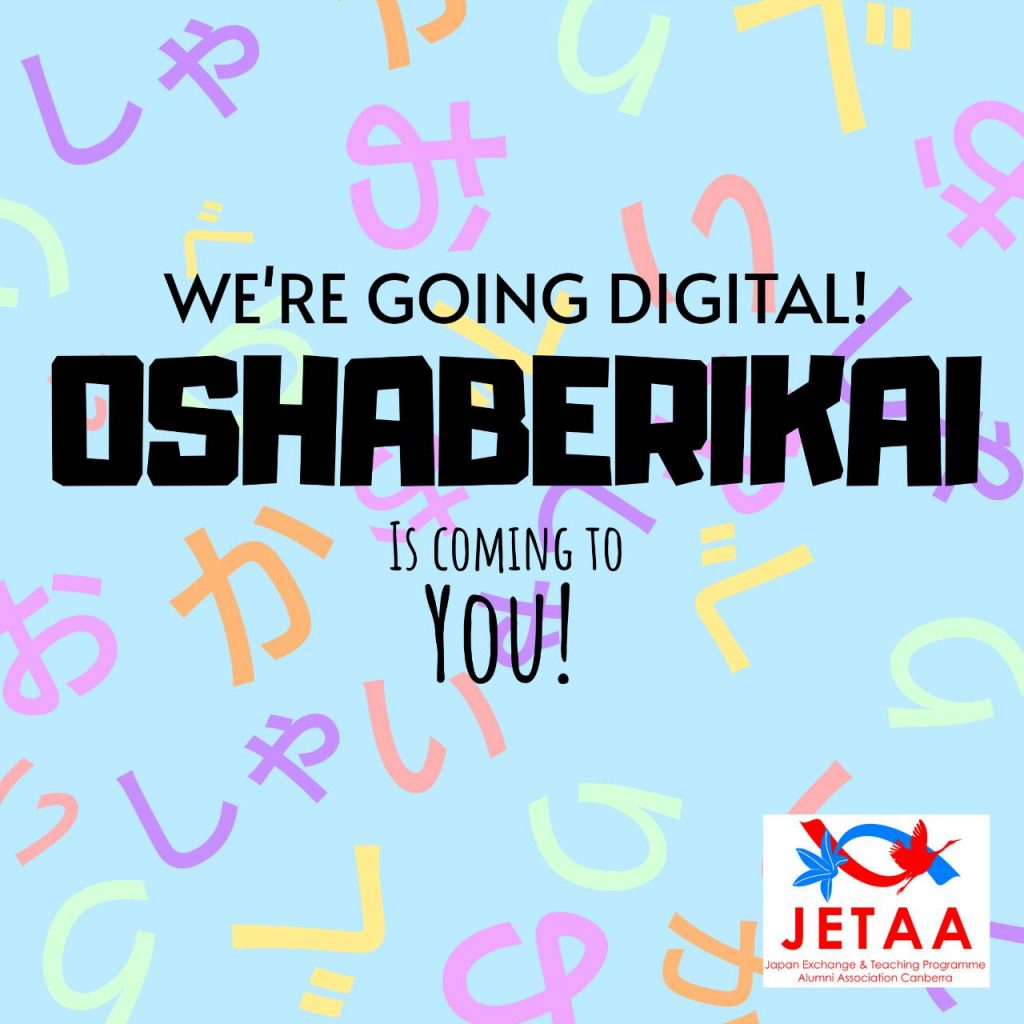 ---
JETAA Canberra maintains working relationships with many local Japanese cultural, government and social groups, such as:
We provide particular support to the following:
Prospective JETs
If you're thinking of applying, you have come to the right place. We can provide you with all the information you need about the Programme, its purpose and function, as well as basic application advice. For more information about the programme, click here
New JETs
Congratulations on your selection for the program, we aim to prepare you with everything you need to know before departure to Japan
Returning and Former JETs
Whether you have recently returned from the JET Programme, or you took part in it many years ago, we are here to help you maintain your connection to Japan. Whether it is through Japanese events, language exchange or just someone to share your amazing stories with.
People with an interest or connection to Japan.
Never been on the JET Programme? Not a problem, anyone with an interest or connection with Japan is welcome to join.
JETAA Canberra is also a financial sponsor of the following:
Tohoku Tsunami Youth Victims Program